STALKER 2 is delayed yet again
..and this already begins to look like a bad meme. As per GSC Game World (studio behind the game) post, S.T.A.L.K.E.R. 2 is delayed till the end of 2022.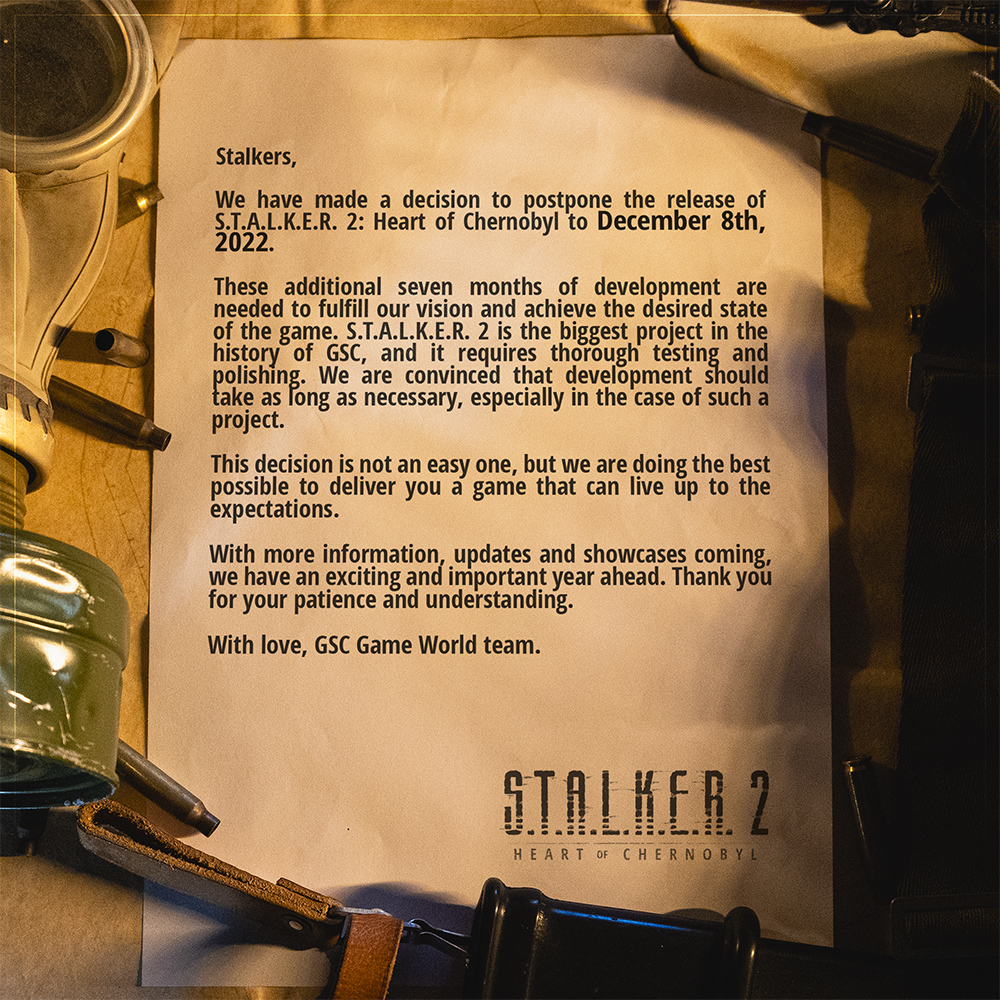 Many action and horror games fans, and of course, the hardcore fans of S.T.A.L.K.E.R. itself, are waiting for the new game for over a decade. At some point, STALKER 2 could become the same thing as Half Life 3, but then the game was actually announced. Yet, the lack of proper presentation and not enough information about the development process made players to ask questions. But even so, this delay probably could've taken differently, explained by the pandemic and the good will of developers to deliver a completely polished product.
It could be, if the trust credit in this good will and transparency of developers actions would not be damaged already. When you lack time to polish the game, you clearly don't spend this time to develop a ridiculous NFT merch in the game instead.
As a Ukrainian (the GSC Game World is based in Ukraine), I personally hope STALKER 2 will be a tremendous game with a gigantic success. So while there's still time left, we can hope developers can learn a proper lessons and not just use the hype, but win the gamers trust back.
If you want to preorder the game (I personally would not recommend that) or read more about it, peek on it at the Steam page. More gaming news are here, and tech reviews & guides here & here.
What's your take on STALKER 2 and what kind of game it will be in the end? Tell us in our Discord and see ya'll in Chernobyl!